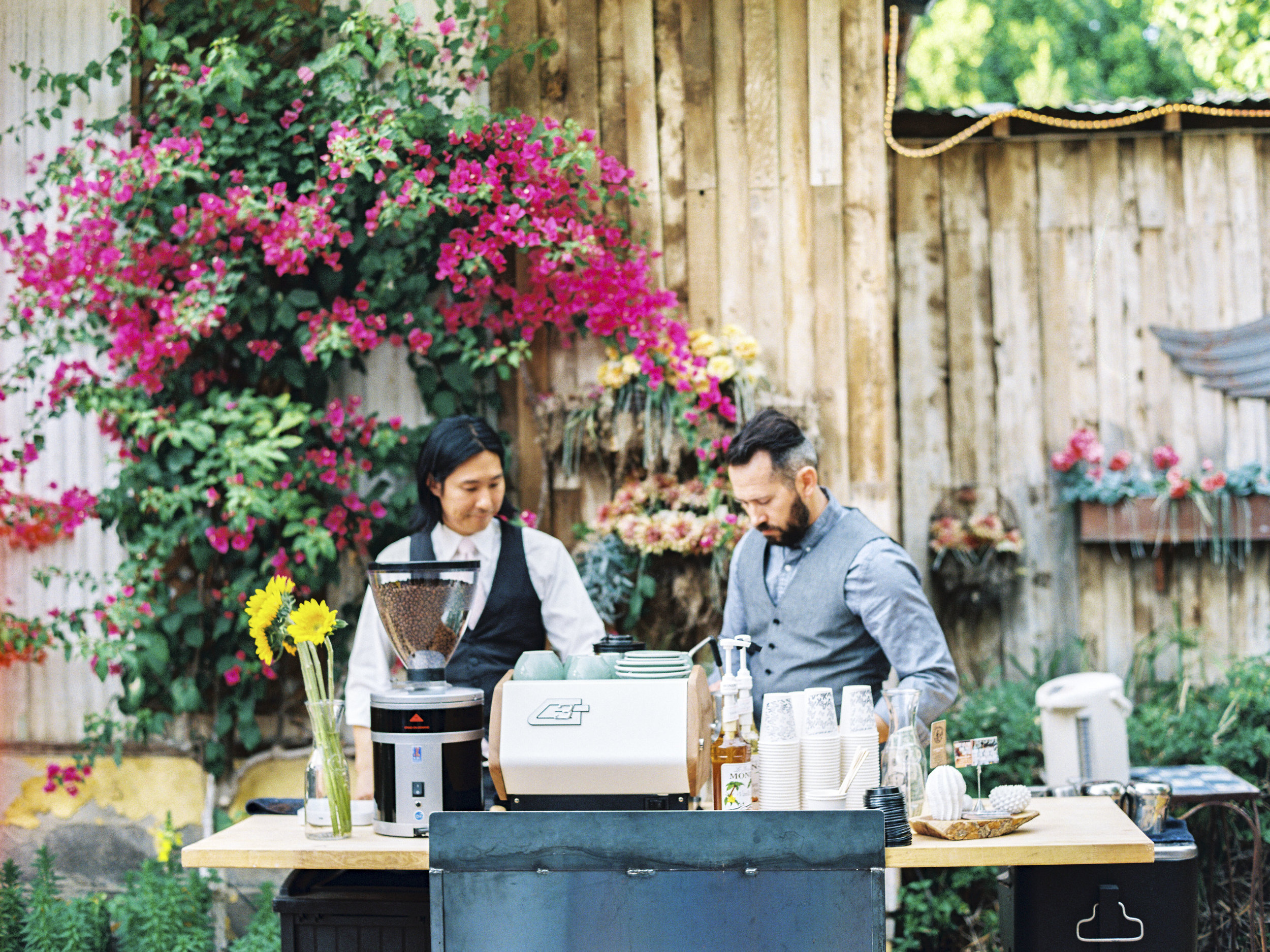 In 2011, we started PROVISION to build a community. A community around coffee, craft, shared interests, and more coffee. So we traveled the world to meet coffee farmers, understand the entire lifecycle of the crop, and learn the secrets of the trade.
After countless burned batches and terrible brews, we dialed in our roast profiles, tempered our craft, and made use of some science-y stuff to deliver rich, caramelized sugars and juicy, sweet acidity in every cup.
But coffee had its limits, and our community could only handle so much caffeine before it wondered home with the jitters. We needed food to soak it up, and cocktails to wash the food down.
Fortunately, by then we'd created a community that was obsessed with details. Simple snacks became refined plates. Our cocktails became Instagram-worthy delights that tasted as good as they looked. And we brought in a rotating selection of craft beers and wines, curated a list of small-batch distillers, and put together a unique portfolio of amaros that perhaps only we care about. Whatever.
Our work here is never done, but we hope you love what we've created as much as we love serving the community. PROVISION has come a long way in a decade, and we hope to make it so much more.
- Dan & Lawrence
Sourcing
Yes, we're fussy people, and yes, we spend an inordinate amount of time selecting each ingredient we serve up. We tried all four varieties of cinnamon to find the perfect cinnamon. We tried every raw local honey our beekeeper offered and picked the honey based on what type of local flower pollen provided the right flavor. And when we couldn't find the right blackberry syrup, we made our own in-house blackberry compote. Here's what we're using now:
Coffee
Tea
Mixers
Foods